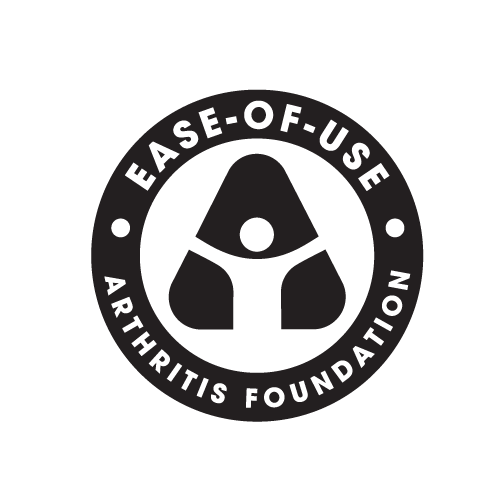 Stamina Products is proud to receive the Arthritis Foundation's Ease-of-Use Commendation for three fitness products: inStride® Total Body Cycle (15-0176), inStride® Folding Cycle (15-0128), and Avari® Programmable Magnetic Elliptical (A550-705). Stamina designed the products to be user-friendly for millions of people living with arthritis who are interested in exercising. Exercise is a proven way to relieve arthritis pain and improve joint function.

What is it the Ease-of-Use Commendation?

The Arthritis Foundation's Ease-of Use Commendation recognizes products proven to make life easier for people who have arthritis and other physical limitations. Independently tested by experts and evaluated by people with arthritis, Ease-of-Use products are easy to use by everyone. How are products tested? The process begins with the manufacturer, who submits a product to the Arthritis Foundation seeking expert evaluation of its product. The Arthritis Foundation partners with the Georgia Tech Research Institute, whose scientists, experienced in the design and evaluation of products, conduct tests to find out if the products are easy to use for someone with arthritis. The answer results from a three-step testing process.


Each product is evaluated by a team of scientists, who test the product against a number of "pass" or "fail" requirements specific to the type of product under evaluation. For example, how easy it is to open a medicine bottle or to operate a stationary bike?
Then the scientists assess and establish user tasks based on every manner in which someone with arthritis might use the product, from the point at which the product is removed from the packaging – yes, the package itself is evaluated – through multiple uses.
Finally, a team of eight testers who have moderate-to-severe arthritis are evaluated for grip, torque and muscle strength, endurance, pinch force and range of motion. The testers then get to open and use the product, and then each tester is interviewed by the team of scientists.
How do products earn the Ease-of-Use seal?
To garner a "favorable" grade from GTRI and become eligible for the Arthritis Foundation's Ease-of-Use Commendation, a product must meet the following criteria:
A "pass" rating on all the checklist evaluation items, at least five or eight testers must be able to use it with little or no difficulty; and
No more than one of eight testers should experience great difficulty using the product.
The Arthritis Foundation's Ease-of-Use Commendation identifies tested and trusted products. Look for the logo when you're shopping for anything from groceries to office supplies, gardening tools to cooking utensils, and exercise equipment to medication and other health aids.
To learn more about the program and products that carry the Ease-of Use Commendation, visit The Arthritis Foundation.
.